INJURED IN AN ACCIDENT?
OUR LEGAL TEAM HAS WON OVER
2,500 CASES
LET US WIN YOURS
INJURED IN AN ACCIDENT?
Take Control With Kajy Law
---
Get personalized care, guidance, and full-legal representation from the Michigan law firm that has won over 2,500 personal injury cases.
With a 98% success rate, Kajy Law knows how to win your case.
Michigan Accident Lawyers
Get An Industry-Focused Legal Team On Your Side With Kajy Law
In an instant, your life can change forever after your Michigan accident. Which law firm you decide to handle your case can make all the difference between getting the maximum compensation you deserve and struggling to pay your bills.
That's why Kajy Law has dedicated teams to focus on specific areas of law: we believe you deserve the best legal guidance to help you now and to ensure your future well-being.
WITH A 98% SUCCESS RATE,
KAJY LAW KNOWS HOW TO WIN YOUR CASE.
$325,000
T-bone collision in Detroit,
resulting in a spinal disc injury.
Jake, Car Accident
$635,000
Involved in an intersection collision
in Sterling Heights, resulted in ankle
fractures and pregnancy
complications.
Ruth, Car Accident
$450,000
Who had multiple disc injuries to his
neck and back requiring surgeries
from a collision in a major
intersection area in Canton.
Lamar, Car Accident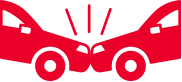 After your Michigan car accident, insurance companies will quickly steer things in their favor to avoid paying your bills and compensation.
That's why the Michigan car accident team at Kajy Law hits the ground running so that you get the upper hand–not the insurance companies. Our Michigan car accident team knows the exact benefits and compensation that you deserve under Michigan law and will fight for you at every step.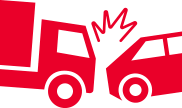 The trucking industry has made it complicated for truck accident victims to receive justice. That's why you need legal help from a firm that fully understands every aspect surrounding Michigan truck accidents.
We have a team of Michigan truck accident lawyers and paralegals dedicated to understanding everything related to Michigan truck accidents. This enables them to know how to handle each step in this complicated field of law to have matters turn out in your favor.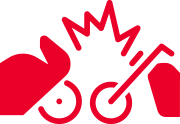 If you were involved in a Michigan motorcycle accident, you already know how quickly things can quickly spin out of control. The fact is, Michigan laws are set up so that at least five different parties may be legally responsible for your bills.
Kajy Law has won hundreds of accident cases for Michigan motorcyclists and we're ready to win yours. We provide you with personalized care and attention while working up your case to reach the maximum settlement possible.

Contact Our Michigan Accident Lawyers
Have you been injured in an auto, trucking, or motorcycle accident in Michigan? Then team up with the right legal representation to help you receive the maximum compensation while getting all of your medical bills paid.
Our 4-step approach makes things as easy and stress-free as possible for you. Call us today at 248-702-6641 or use our contact form for a free consultation regarding your Michigan accident.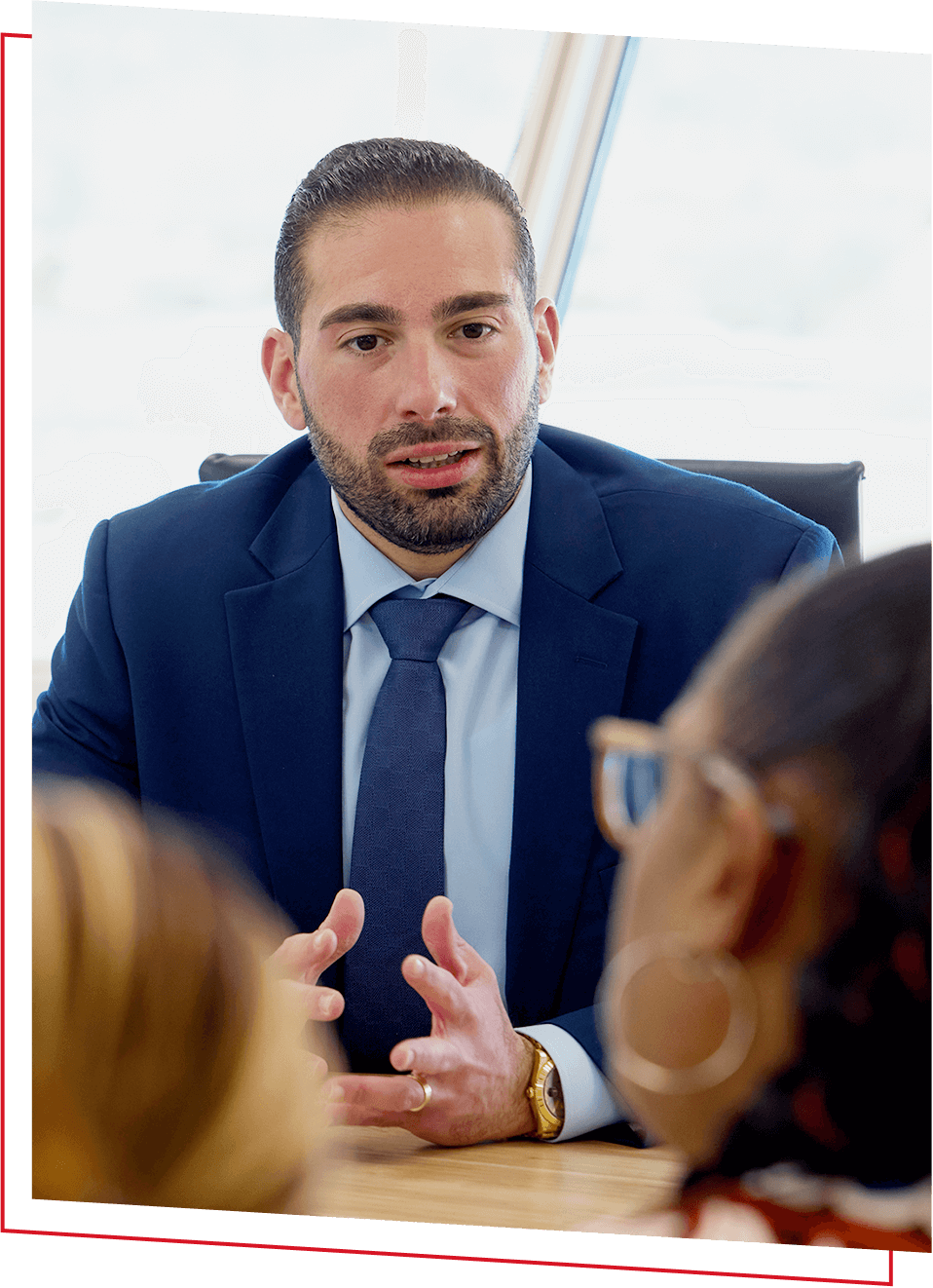 Learn why Kajy Cares
"As someone who had regular contact with accident victims, I saw firsthand how other law firms took advantage of them.
A year would pass after their accident, and those law firms would do nothing except take their cut from their client's measly settlement–no followup, no client calls, nothing on their file.
In short, other firms would do as little as possible while collecting the most.
It killed me to see that. So I decided to be different.
Our law firm constantly follows up with the insurance companies, works up the case, and keeps in contact with doctors–all while staying close to you and providing guidance at every step, from consultation to settlement.
I'm proud that Kajy cares, and it shows."
– Lawrence Kajy
Kajy Cares
Our Promise to You
Kajy Law focuses on two things:
Caring for our clients
Getting the biggest settlements possible
Kajy Law hires more staff–and pays them better. With 10 lawyers and 35+ legal professionals on our staff, we don't skimp to save money. Instead, we're equipped with plenty of manpower to get things moving in your favor.
With 133 years of combined experience and industry-focused teams of lawyers, paralegals, and legal secretaries, you'll get the care and attention you deserve and the best outcome possible.
Our no-fee guarantee means you don't have to spend one second worrying about legal fees; instead, you get to focus on getting your life back on track while we care for every part of your case behind the scenes.
"Amazing law firm. Great communication, my team always kept me up to date with what was going on. Very happy with my settlement. I would recommend them to my friends and family."
"Great experience! 6 stars!! The staff is very friendly and always made me feel comfortable and relaxed. I'd highly recommend this firm!!"
"Kajy Law firm is very helpful, professional, and cares about every client. I will recommend this firm to anyone that needs it. Keep up the good work and the caring spirit."
"Had a great experience with this law firm. Great place to go if you're not really knowledgeable of the law and the way things go."
"Thank you Thank you Thank you for taking care of me during my time in need. I really appreciate all the help!"
"Kajy Law firm is the best! These guys really do care and are very detailed. The process seemed really painless. I talked to Shawn through the whole process. Meagan and Erica were so helpful!!"
"Kajy Law firm is the best, they helped me through it all and got me what I deserved, I Recommend them to anyone that needs them for their case."
"I want to thank Kajy Law for the hard work they put into my case, and thanks to attorneys John and Tamara for the great 👍 settlement."
"This is the best law firm I have come in contact with. The caring staff, helpful in every way, returned all my calls when needed and got me a great settlement. Thank you to all at Kajy Law."
"My wife and I were in a motorcycle accident. Our lawyer John Schroder got us a settlement in 3 months, and all of our medical bills were taken care of. Would definitely recommend them."
"Kajy law did a wonderful job handling my case in a relatively short period of time, I have no complaints, only praise!!! Job well done, go with Kajy law, you'll be very happy!!!!"
"From the beginning of my case to the end, everything went smoothly! Brian, Preston, & Tamara & the rest of the office were all great! I had a tough case, but this firm won!! I am so happy with Kajy Law!!"
"They treated me like family and I would highly recommend them. Shout out to my attorney Preston and the entire team.
Kajy for the win!"
"I have nothing but great things to say about this firm. The firm treats its clients like family, always is responsive and doesn't stop fighting to get the best result possible!"
"Kajy Law truly lives up to their motto… they care, and it showed in the work they put into my case. I highly recommend them for your personal injury needs."
The Kajy Four-Step Process
After your Michigan accident, you'll need answers, legal guidance, help with medical bills, and a legal team that gets you the settlement you deserve. Here's how Kajy Law provides everything you need to come out on top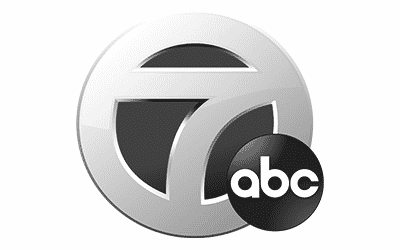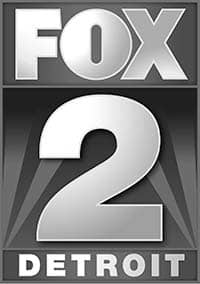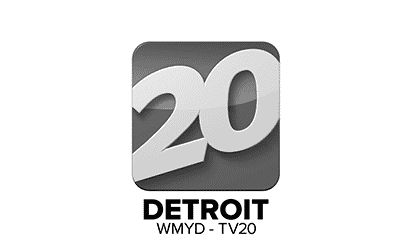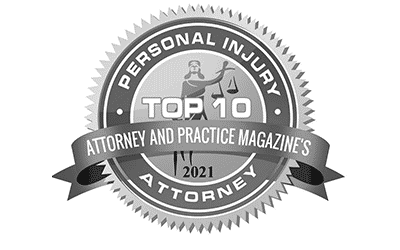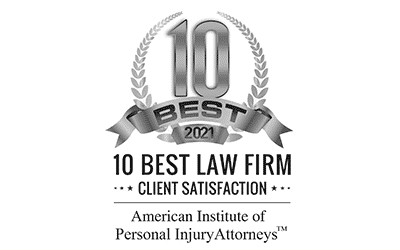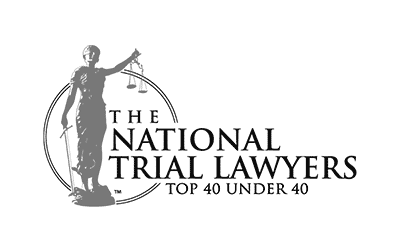 ASSOCIATIONS AND CERTIFICATIONS